Paying made easy.
Choose your favourite payment method with direct link.
Improvements to our digital platform
At Quicargo, we are consistently monitoring how we can improve our services and platform for both carriers and shippers. 
What needed to be improved
Transportation does not only include the delivery from point  A to B, other aspects are also necessary such as the administration of costs. So not only by providing an excellent service  for the transportation but also by having simple and effective administration procedures for our shippers can we save precious minutes for our shipper. This is why we implemented a new way to pay your invoices. In this post, you can learn more about the changes we have implemented.
"We are consistently working at improving our digital platform. The past weeks, we received more and more requests from shippers to add more payment methods. We took the feedback to heart and that is why we have now made the direct payment links available to all our shippers."
Lucas Bonavita (Product Manager)
In each of the emails that contains the invoice, you will find a link: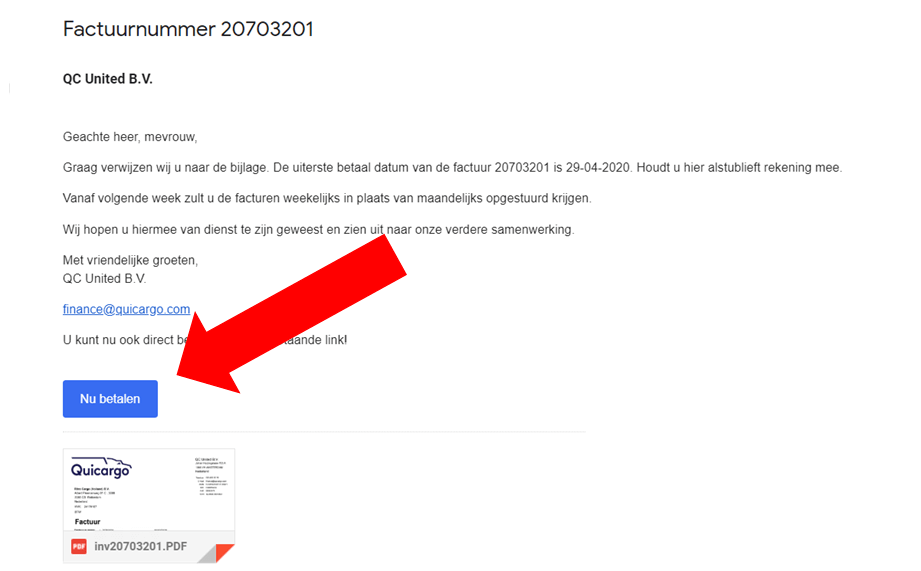 Step 1: Click on the direct payment link
Step 2: Choose your prefered payment method such as IDEAL, Direct bank transfer, Bancontact or SEPA direct debit.
Step 3: Follow the steps given by your chosen payment method.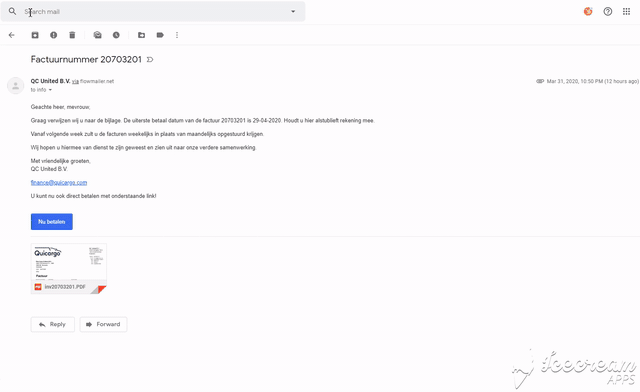 How does this product release help you?
We understand that you want to keep your administration as simple as possible. If you are unable to authorize automatic bank transfers, this direct payment link is made for you. There is no doubt that this will save you time, and on our side it will reduce the probability of human error.
Different payment possibilities
Not only that, you now have a choice in how you want to pay. If you want to pay directly with your debit card, you can simply opt for the IDEAL payment method. If you still want to do a bank transfer but without having to insert all the info that is normally necessary, SEPA direct transfer will suit your needs.
You can also choose the SEPA direct debit method. This will permit you to automate your payments. You will receive your invoice 14 days before the payment will be done. This will enable you to review the invoice. If there is any error, provide the info to us and the invoice will be altered. If there are no errors, you don't have anything to do! The payment will be automatic. And don't worry, even after the payment, you can still request a change.