Digital platforms: the future of logistics
A fresh look at recent developments in the industry.
Empty trucks
An estimated 25 percent of all freight vehicles in Europe run empty and over 50 percent run with only partial load. Economic waste and unnecessary carbon emissions are the consequences. In 2016, the unused capacity cost in Western Europe accounts for EUR 100 billion, which is a significant amount considering that industry sales were EUR 300 billion and industry margins before interest and taxes stayed at historic lows of two to three percent, according to BCG. Although United States road freight companies are more profitable, they face similar challenges. Platforms, the marketplaces of the 21st century can help. They match supply and demand, bundle and hence increase purchasing power and offer various services. Platforms are a place where data is structured, the prerequisite for digitization and integration along the supply chain end-to-end. Companies can improve their business analytics and planning processes thanks to this platform data. All these advantages promise that digitization can unlock significant pockets of value along the supply chain. McKinsey estimates that the average supply chain has a digitization level of 43 percent, the lowest of five business areas the global consultancy firm has analyzed.
Logistics opportunities
Venture capitalists see the opportunity. Investments in supply chain and logistics technology rose from USD 3.3bn in 2017 to USD 7.8bn in 2018, according to Pitchbook. A significant amount of funding is going to road freight. The transportation market has started moving toward digitization and is testing advanced technologies. The 2019 Global Freight Forwarding report published by Transport Intelligence (Ti), found that 49 percent of surveyed shippers have already used an online forwarding platform. The report predicts that 18.7 percent of volumes will be booked online by 2023.
A clear mission
Platforms are aggregators which work best in highly fragmented markets. In Western Europe, the road freight market consists of 300,000 carriers – ranging from multibillion-Euro companies to small owner-driven enterprises, according to BCG. Uber Freight, Amazon and many other trucking platforms aim at replicating what successfully worked in the taxi and retail industries. The goal of these marketplaces is to reduce inefficiencies and increase vehicle capacity utilization.
The players
In trucking, platforms exist for the middle mile, i.e. in the full truck load (FTL) and less than full truck load (LTL) segments, as well as for first and last mile transport. Marketplaces assist shippers and carriers but also the freight forwarders and help them to find capacity in warehouses and on trucks, planes, trains, barges and ships and reversely cargo for their empty capacity. Also, the traditional incumbents of the logistics and transport industry are launching or investing in platforms.
Maritime transport
In the maritime industry, APM Terminals launched an online platform offering services, like booking of appointments and slots as well as the processing of payments and invoices. This platform was launched at Khalifa Bin Salman Port (KBSP) in Bahrain. The Port of Rotterdam offers PRONTO, an application that shipping companies, terminal operators and other port stakeholders can use to manage their tasks during a port call based on standardized data exchange. As an example, PRONTO links into the Hamburg Vessel Coordination Center (HVCC) to exchange port call information. Antwerp invested in NxtPort, a data platform offering a range of port services, for example around container weight data and customs information. Singapore has launched Calista, an open supply chain platform that invites other ports and logistics players to join, going beyond the port to capture the value of an end-to-end logistics process.
Digital freight forwarders
In the forwarding sector, Kuehne + Nagel launched MyKN, a single point of entry for customers to plan and handle shipments in one place online. Registered customers can explore shipment options amongst others via the extended digital platform sea explorer and obtain visibility on the shipments including financial data and confidential documents. Agility offers Shipa Freight, their integrated freight service that empowers customers to get quotes and book capacity, and pay and track ocean and air shipments.
Challengers
Amongst the challengers is Flexport. The digital forwarder connects within its digital platform importers, exporters, trucking companies, ocean carriers, airlines, customs agencies, and port terminals. Customers can access up-to-the-minute updates and alerts allowing for near real-time adjustments along the value chain to keep logistics, commercial, and customer expectations on track. Tradeshift, an open supplier collaboration platform with third-party apps, allows companies to manage direct and indirect spend. Platforms allow companies to gain increased control over some of the most critical business processes – from procurement, inventory, cash flow and customer relations, to compliance and tax planning. Chief Financial Officers can reconcile what's in-transit with what's on the balance sheet.
A threat
Freight forwarders often see platforms as a threat. On the other hand, some platforms like Zuum and Quicargo, consider themselves as partners that offer digital tools to ease the lives of brokers and dispatchers. Forwarders can benefit and leverage each other's own capacity or access thereto, assets and infrastructure within and outside their own coverage area to fill gaps or expand their reach. Companies can build their own platforms or leverage other platforms through their transport management systems (TMSs). Easier set than done. Bringing a platform to life is a complex undertaking and requires technology teams as well as industry acumen. Companies like Quicargo has both and developed the algorithms to improve efficiencies and capacity utilization in the LTL trucking industry.
End-to-end solution
Platforms unite different pieces of software under one easy-to-use portal. But the benefits of platforms stretch way beyond software. They can assist to 1- structure data, 2- increase data visibility, 3- enhance data sets, 4- give meaning to and extract insights from the data, and 5- standardize and streamline communication and collaboration along the supply chain. Platforms are a means to digitize businesses, by connecting with the available marketplaces and using tools and services offered through them. The offer includes document management services, and route optimization and tracking tools.
A look at the future
None of the digital platforms today, cover all the nodes across the demand and supply network. Thus, asking freight forwarders to subscribe to platforms means subscribing to multiple providers, paying possibly hefty subscription fees, and still spend a lot of money stitching it all together with their internal planning, design, scheduling, trade management, and billing systems. The winning forwarders will be those that are able to integrate towards a whole solution with the option of customization and legacy integration. Staying analog is not an option. Shippers, forwarders and carriers may soon find it very hard to compete without digitizing processes and leveraging digital marketplaces. Today's supply chains are open networks with data flowing back and forth in all directions. Experimenting and collaborating with digital freight platforms might not only be well worth the effort but a prerequisite to thrive in the full-blown digital age.
Wolfgang Lehmacher is one of the four logistics experts on the advisory board of Quicargo. He works for the World Economic Forum and is a former head of supply chain & transport.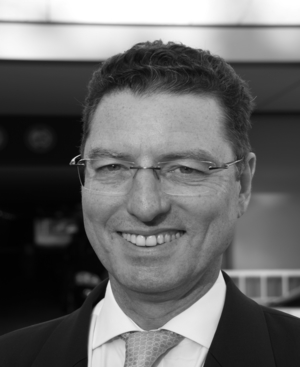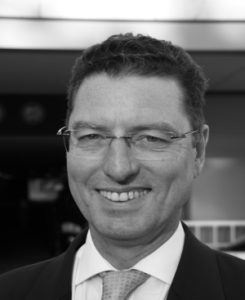 Quicargo is a digital freight network. We connect shippers and carriers to efficiently transport pallets. Arrange your road transport with ease? Try our logistics services.